We've all been there. You've discovered that hot, new, under-the-radar dev tool, and you want to show your support with some swag. So you tweet or DM and ask for some. The awkwardness ensues as some rando behind the branded account asks for your address, T-shirt size, and other personal details you'd rather keep to yourself.
Wouldn't it be so much better if you could just pick out the swag you want without the DM runaround?
We think so too.
And so, we have some exciting news to share with the rest of our flock. Introducing Tinyshop, your online self-serve destination for custom-designed Tinybird swag.
Introducing Tinyshop, your online self-serve destination for custom-designed Tinybird swag.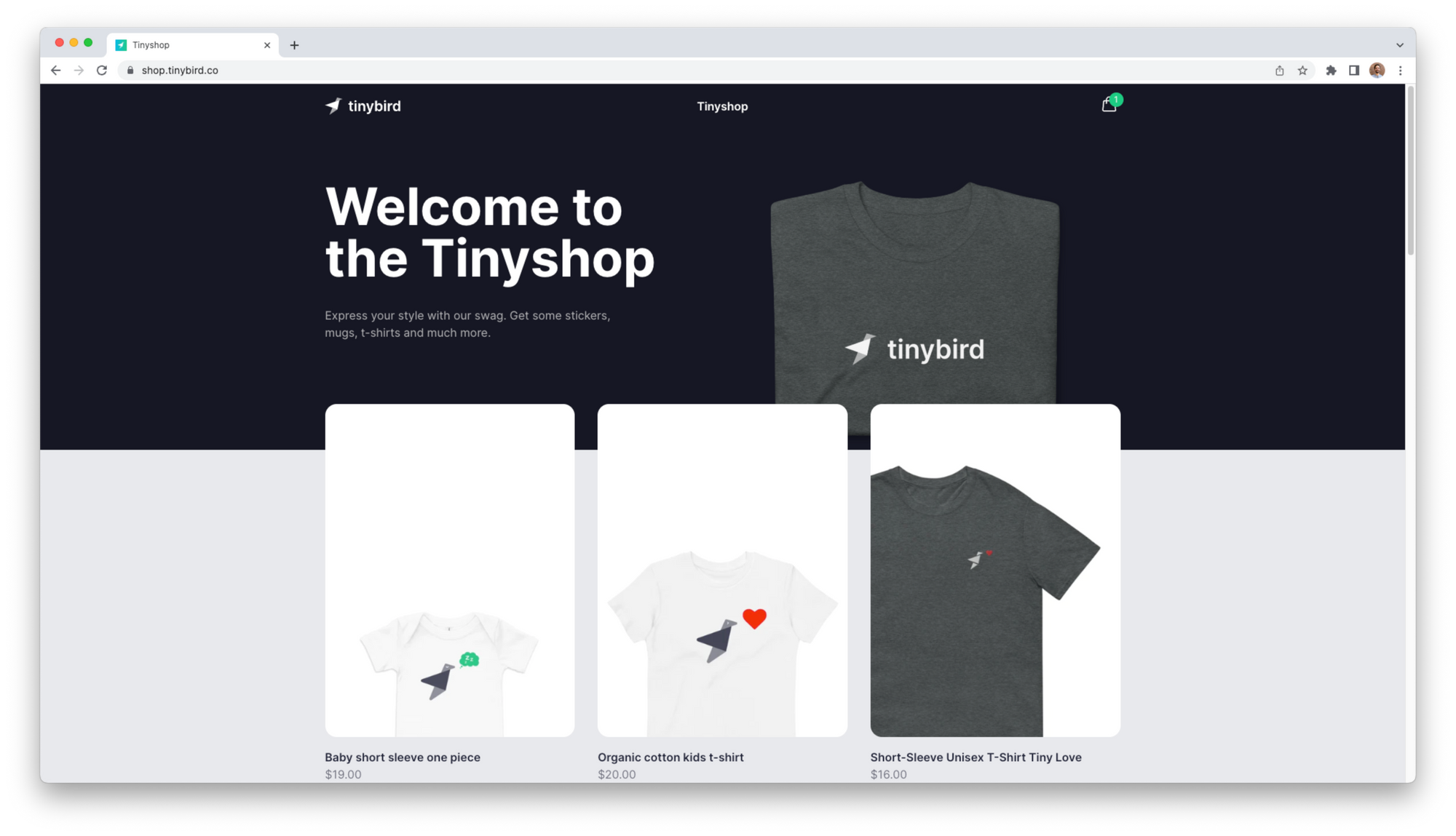 The Tinyshop is the perfect place to find all your Tinybird gear, from t-shirts to hats to stickers to coffee mugs and more. Everything in the store is custom-designed by our in-house design team and fulfilled through Printful. It's a better swag experience for a few reasons:
No more awkward DMs
Keep your private info private
No more swag waste! We only produce what you ask for.
Note
Everything is offered at cost. We don't make a dime on this stuff. We just want to spread the Tinylove and give everyone the chance to rep some awesome swag.
To celebrate the launch of the Tinyshop, we're giving away sticker sheets to the first 50 people who want them. To snag your sticker sheet, use coupon code TINYSTICKS when you checkout.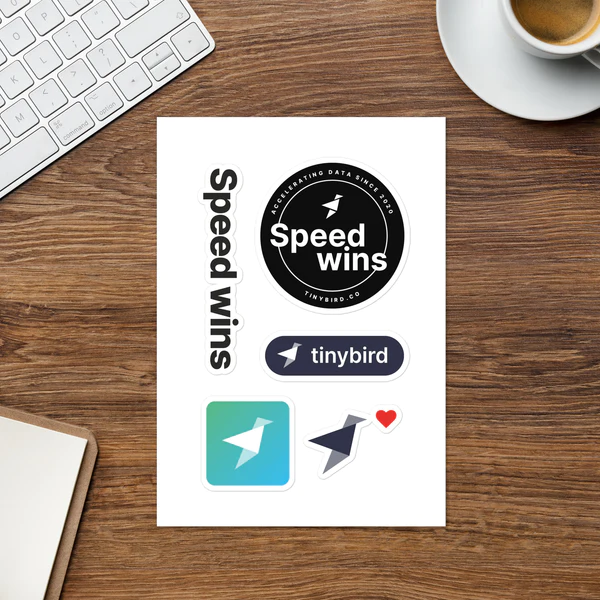 These custom-designed stickers are perfect for laptops, water bottles, or any other surface that needs a touch of Tinybird. So act fast! We don't expect these to last long!!
For more than just stickers, head on over to Tinyshop and take a look at our amazing selection of Tinybird gear.
We can't wait to see all the creative ways you show off your Tinybird swag. Make sure to tag us on social media at @tinybirdco so we can share in the fun. And stay tuned for more exciting announcements during this Launch Week.
And finally, thank you for your continued support and for being part of the Tinybird flock. We couldn't do this without you!